I've decided to post a few sketches this week from my sketchbook. I'm currently working on a painting inspired by the characters from Disney's Song of the South movie. These are some of my wacky sketch studies I did while watching the movie. I don't care too much for the live action scenes in the movie, but the animated stories within are in my opinion some of the best display of Disney animation EVER. I know it's a bold statement but you'd have to know a thing or two about the animation process and techniques in order to appreciate this masterfull piece of animation. Especially for the time period for which it was released in 1973. The voices for the characters were AMAZING! Lipsyncing the fast talking fox had to be a nightmare in itself. I may post some photos later on my painting development. In the meantime, here are some screen captures from the Song of the South movie posted over at
songofthesouth.net
Swing by to learn more about the movie.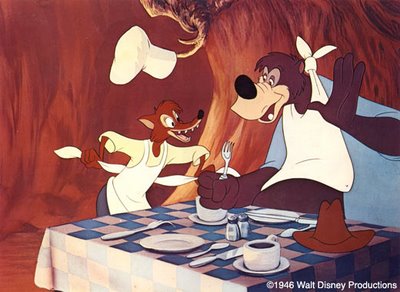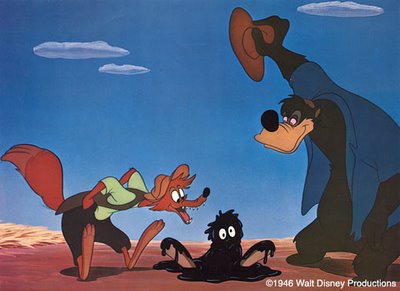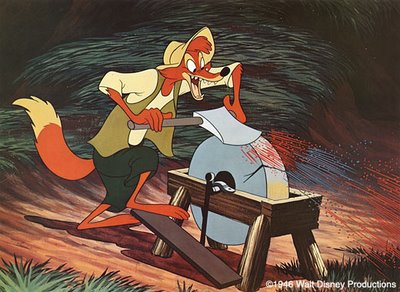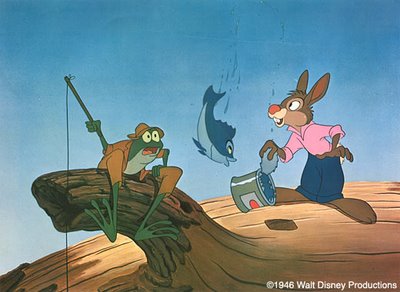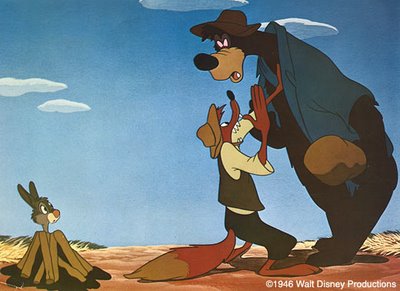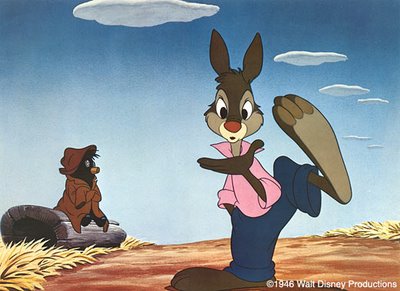 Also here are some really cool Giant golden books of Disney's Song of the South stories. Covers done by Mary Blair.
Here is a VERY cool new DVD from Universal of
The Adventures of Brer Rabbit
all new animation done very well. I bought it ASAP and was very pleased. Click on the link for the movie's website and DVD trailer.
There is a really cool review and back history of the story and movie release here..
EURweb
GET YOUR COPY HERE